The panorama image below is the view when you stand atop Tanzbodeli. It looks like a straight ridge but actually the mountains form an arc wrapping 200+ degrees around you.
The pictures below are five images taken from left to right of the mountains towering overhead. Moving left to right, you see the Jungrau, Gletscherhorn, Abeni Flue, Mittaghorn, Grosshorn, Breithorn, Tschingelhorn, and Ellstabhorn. If you turn around, you find behind peaks all the way to the Schilthorn and views into the Lauterbrunnen Valley.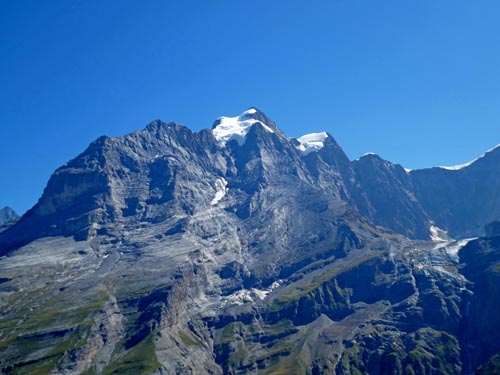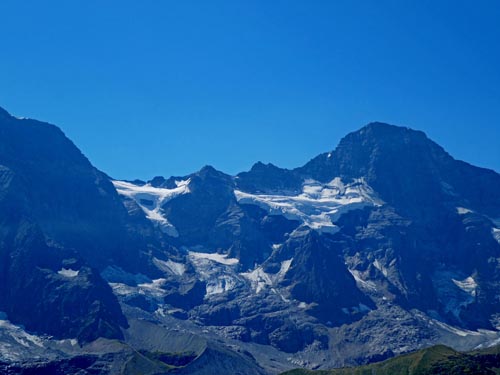 The last two pictures offer a broader perspective, the first of Diane standing on the edge of the Dance Floor, the second looking over the edge at Schmadribach Falls, fed by all the glaciers tumbling off the mountains.