On April 2, 1870, the New York Herald published a letter under the headline "THE COMING WOMAN." For the first time in US history, a woman was joining the race for the White House. Her name was Victoria Woodhull. Said Woodhull in closing her letter: "I have deliberately and of my own accord placed myself before the people as a candidate for the Presidency of the United States, and having the means, courage, energy, and strength for the race intend to contest it to the close."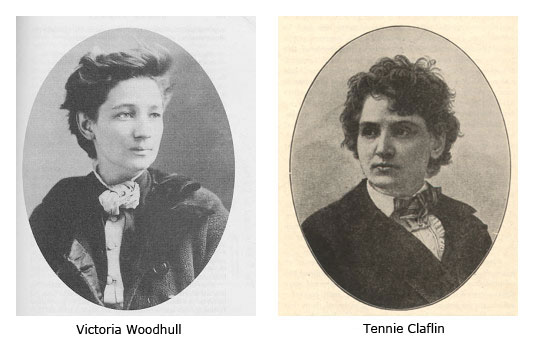 Two months earlier, Woodhull and her sister Tennie Claflin created a sensation by opening a brokerage firm, Woodhull, Claflin, and Company. Anointed by the press as the "Queens of Finance" and with the backing of the nation's richest man, Cornelius Vanderbilt, the sisters welcomed a stream of brokers, bankers and wealthy clients to the office at 44 Broad Street, a few buildings south of the New York Stock Exchange.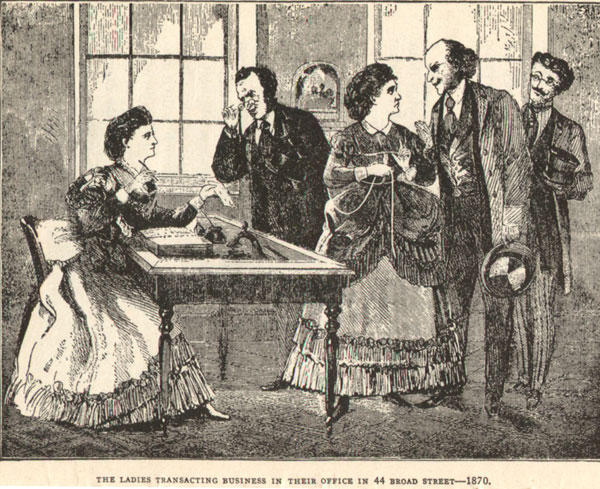 Though several editors lauded the sisters for their ambitions and chutzpah, others portrayed them less kindly.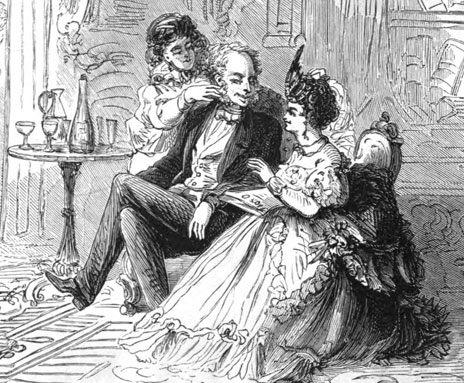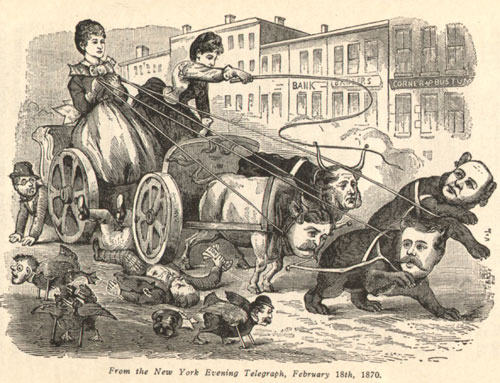 In May, they began publishing a new journal, Woodhull & Claflin's Weekly, also backed by Vanderbilt. "This journal will support Victoria C. Woodhull for president ... and will advocate suffrage without distinction of sex," read the defining editorial.
Sex, Suffrage, & Scandal
in Gilded Age New York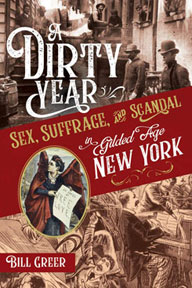 A nonfiction narrative of 1872 New York, a city convulsing with social upheaval and sexual revolution and beset with all the excitement and challenges a moment of transformation brings.
"Solid Research and
Outstanding Storytelling"
- Booklist
And from New York's Dutch Era
A Novel of New Amsterdam
The Mevrouw Who Saved Manhattan
"[A] romp through the history of New Netherland that would surely have Petrus Stuyvesant complaining about the riot transpiring between its pages."
- de Halve Maen, Journal of the Holland Society of New York