Nepal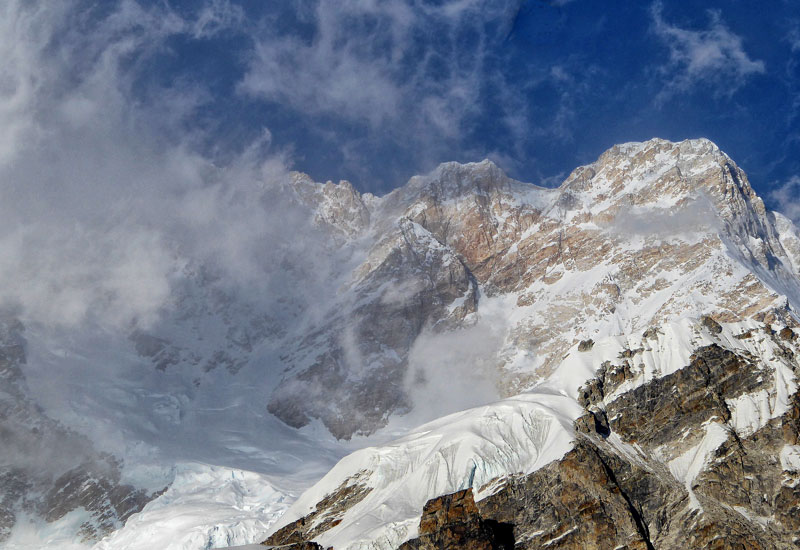 After my wife Diane and I first visited Nepal in 1988, we swore we would return within five years. It took us twenty-seven. By 2015, huge changes had swept the country, wrought largely by three things to my mind, plus an explosion in population. Cars and motorbikes have turned Kathmandu from a peaceful city to a sprawling mess – that's the worst thing. Solar panels have brought lights almost everywhere, which changes the daily cycle of life, and Dish Network is bringing television right behind. Cell phones are ubiquitous so even the remotest areas are now connected to the outside world (and like the rest of the world, people have their noses stuck in their devices).
Clothing has improved tremendously, particularly warm coats and footwear. A barefoot porter is now a rarity. Hygiene is better, with programs to build toilets and a cheap chlorine solution widespread for purifying water. Several laws have improved conditions for trekking crews, including mandatory insurance, requirements to supply clothing, regularized pay scales, etc. The impacts of trekking have eased, with camping sites largely established beside guest houses, toilet tents mandatory, and trekking cooks required to bring stoves instead of burning wood.
On the downside, plastic containers are everywhere, and unlike the trash of old, plastic doesn't decompose.
But despite a solar panel atop the building, Shey Gompa is still mystical and the night sky at 14,000 feet is as incredible as ever. I can't wait another twenty-seven years.
Sex, Suffrage, & Scandal
in Gilded Age New York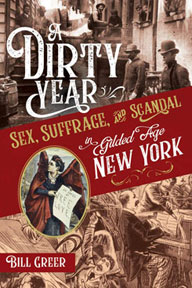 A nonfiction narrative of 1872 New York, a city convulsing with social upheaval and sexual revolution and beset with all the excitement and challenges a moment of transformation brings.
"Solid Research and
Outstanding Storytelling"
- Booklist
And from New York's Dutch Era
A Novel of New Amsterdam
The Mevrouw Who Saved Manhattan
"[A] romp through the history of New Netherland that would surely have Petrus Stuyvesant complaining about the riot transpiring between its pages."
- de Halve Maen, Journal of the Holland Society of New York