Horrified by the hypocrisy of those who vilified her and accused her of blackmail, Woodhull determined to expose it. In October 1872, she and Claflin with Colonel Blood decided to revive Woodhull & Claflin's Weekly with a sensation. "The Beecher-Tilton Scandal" would unmask the Reverend Henry Ward Beecher, the most famous man in America, as practicing the free love Woodhull preached. Woodhull knew first hand, as did many of Beecher's circle, that the preacher had for years been hiding adultery with one of his parishioners and wife of his close friend, Theodore Tilton.
The week before Election Day 1872, the Woodhull & Claflin's Weekly with the scandal hit the streets. The bombshell sent shockwaves across the country. Anthony Comstock, a young vice hunter making a name for himself battling smut dealers, had Woodhull and Claflin indicted for obscenity. Another gentleman sued them for libeling him over seducing a young girl and wearing the "red trophy of her virginity" on his finger.​​​.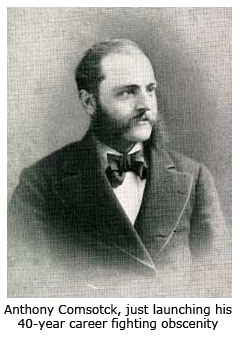 The day before the election, Woodhull and Claflin were arrested and thrown in jail, where they would spend the next month. Their persecution lasted for several months more. Their case on the obscenity charge finally went to trial in June 1873. It evaporated in court. The judge told the jury to acquit. Their trial on the libel charge opened the next year. That judge ordered the jury to convict. The jury refused. The sisters' legal persecution ended.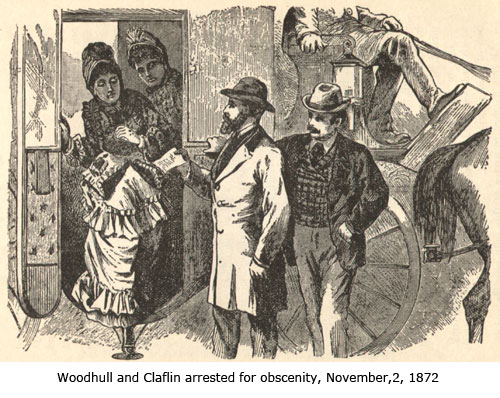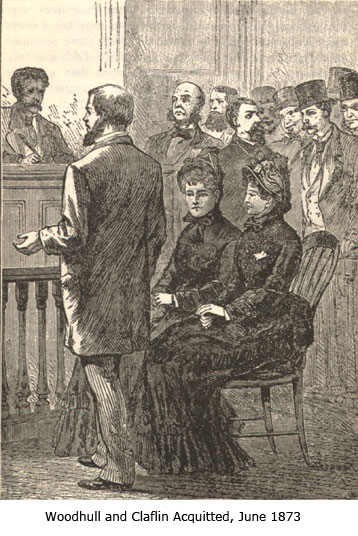 For several more years, Woodhull was a leading figure on the lecture circuit, attracting large crowds across the country. In 1877, Woodhull, now divorced, her children and Tennie Claflin moved to London. They were leaving their old life behind. Both sisters would marry, Woodhull to a prominent banker from an aristocratic family, Mr. John Biddulph Martin, and Claflin to a gentleman soon to be named a Lord, Sir Francis Cook. She officially became a Lady.
Sex, Suffrage, & Scandal
in Gilded Age New York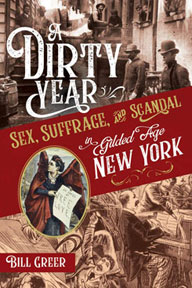 A nonfiction narrative of 1872 New York, a city convulsing with social upheaval and sexual revolution and beset with all the excitement and challenges a moment of transformation brings.
"Solid Research and
Outstanding Storytelling"
- Booklist
And from New York's Dutch Era
A Novel of New Amsterdam
The Mevrouw Who Saved Manhattan
"[A] romp through the history of New Netherland that would surely have Petrus Stuyvesant complaining about the riot transpiring between its pages."
- de Halve Maen, Journal of the Holland Society of New York